Microb Technology/2006/camera
De Wikidroids
The camera Card
Some pictures of our camera system.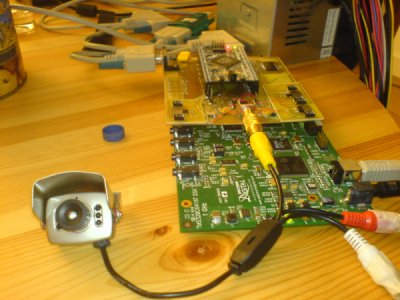 This should be able do some real time picture processing with a 1 Gips DSP system.
The first picture
For the moment Florentin and Fabrice are working on debugging and developping the card. Now we have to show you the first picture that was taken with this system.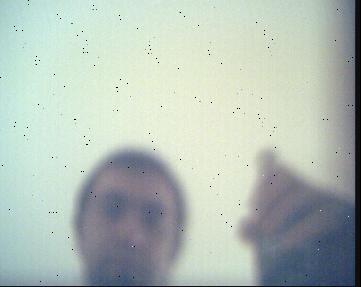 The focus wasn't good and the picture is blur. The process to upload is still slow so thats why it' s difficult to adjust focus.